2019-04-26 12:40:46
Earth Day Celebration Idaho Falls
Need Something Fun to Do this Weekend?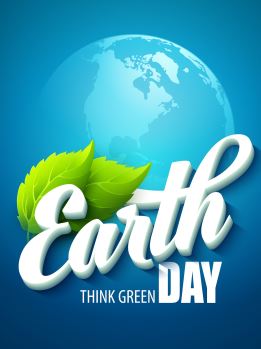 Earth Day Celebration


April 27, 2019 10:00 AM

-

03:00 PM



Enjoy a day of live music, conservation education, games, crafts and displays by local clubs and organizations. Zoo admission will be free for children 12 and under with purchase of an adult ticket and a can of food for the Idaho Falls Food Bank.

For more information click the link below!

https://www.ifearthday.com/




Subscribe to RSS Feed
Blog Archive
2019-06-13 10:57:02
JUST LISTED in Rexburg Idaho!
2019-06-10 16:02:58
2 Myths Holding Back Home Buyers in Idaho Falls
2019-06-07 14:11:34
This Weeks Featured Listings!
2019-06-06 11:14:28
Idaho Falls: Experts Agree Home Prices Will Rise!
2019-06-05 13:26:28
Making things happen in Idaho Falls Real Estate!
2019-06-04 13:25:37
Boomerang Buyers in Idaho Falls: Don't Be Afraid to Buy a Home Again!
2019-06-03 11:45:34
4 Reasons to Buy A Home In Idaho Falls This Summer
2019-05-31 10:25:57
The Month of May's been Great Idaho Falls!
2019-05-23 13:44:08
Incredible Riverfront Property Open House
2019-05-21 13:37:34
Catching up with The Cindy Bates Group at Keller Williams Realty East Idaho
2019-05-21 12:13:22
Are Older Idaho Falls Generations Really Not Selling Their Homes?
2019-05-16 22:02:25
4 Tips for Making a Competitive Offer
2019-04-26 12:40:46
Earth Day Celebration Idaho Falls
2019-04-23 14:14:27
Selling Your Idaho Falls House: Here's Why You Need A Pro In Your Corner!
2019-04-17 15:56:45
Emily Pickett- Administrative Assistant for The Cindy Bates Group
2019-04-16 14:52:56
Homeowners: Now Is A Good Time To Sell Your House in Idaho Falls
2019-04-15 23:43:13
3 Questions You Need To Ask Before Buying A Home in Idaho Falls
2019-04-11 14:07:24
Your Idaho Falls Home Spring Maintenance Checklist
2019-04-10 13:20:50
Home Buyer Demand Will Be Strong for Years to Come in Idaho Falls
2019-04-08 13:50:50
What to Consider When Retiring in Idaho Falls
2019-04-05 13:35:10
Shalan Hyde- Listing Agent with The Cindy Bates Group Idaho Falls
2019-04-04 10:39:58
Burning Season In Idaho Falls!
2019-04-03 14:54:28
Looking to Upgrade Your Current Idaho Falls Home? Now's the Time to Move-Up!
2019-04-02 19:20:28
Moving Things Along in Idaho Falls!
2019-04-01 16:59:03
Idaho Falls among top 25 Best Small Cities for Business in America
Click here to see ALL articles.